What is Social Media? Most Used Social Media Platforms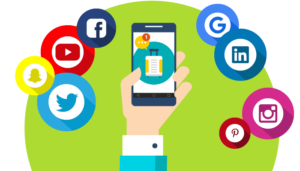 The gradual renewal of technology and the widespread use of the internet triggered the emergence of alternative communication and communication channels. The name of this platform, which has emerged and is indispensable for people, is social media.
So what are the channels where this social media is used? What benefits does it have for humans? Can anyone use social media? What innovations has social media language brought to people? Here are the details about social media.
We can explain social media with different expressions such as a communication channel, a communication channel, a publishing platform or information technology. Wherever there are internet and technological devices, social media channels on different platforms can be used.
What is Social Media?
It is possible to diversify the definitions to be given to the question of what is social media. For example, we can say that it is a medium for following the agenda and where news content can be read.
Or, we can say that it is an area where we can follow the developments behind the scenes. We can also define it as a platform where we will follow people whose life and lifestyle we are curious about.
Social media is a very useful intermediary provided that you do not go overboard and use it consciously. For example, while hot developments can be followed instantly, the developments experienced behind the scenes can be learned. Works of a famous author can be followed.
Developments about elements such as sports, art, news, general culture, and politics can be seen hotly. It would not be correct to evaluate all these developments only on a national basis. Because these channels are actively used all over the world and are increasing gradually.
Social media helps people stay connected to the world. It always keeps people close to the agenda. It also helps to improve his general culture, to be informed about different subjects, to discover different entertainments. Beloved people, such as a politician, a football player, a singer, a poet, or whatever comes to mind; helps to follow their explanations, discourses and activities.
It also contributes to the development of people's leisure time by adding something to themselves. In addition, this platform can reach many people and many people at the same time.
It allows for the publication of visual and artistic activities and to meet them with their fans. At the same time, social media can be used for educational purposes. Information about the desired subject can also be given from these channels. Personal development and personal tastes can be improved.
Social media, which is used to keep track of and learn all useful elements, should be used regularly and carefully. Because some channels can offer poor quality and false content.
At the same time, there are lots of activities that we define as empty jobs that will not have any material and moral impact on human life, and social media are also abundant.
The unconscious use of social media affects time the most. Because social media is an enemy of time. The meaningless use of social media is unconsciously consuming the most valuable element of life, time.
Most Used Social Media Sites
Facebook; It is the most used and most active social media platform. Daily and instant sharing can be made and followed.

Twitter; It is the platform with a tradition of sharing news first. In other words, it is a small block site.

Medium; It is an area actively used by writers and readers. Here people can share their own stories.

Linkedin; We can call this platform a more professional field. Because here career elements come to the fore.

Instagram; It is a free, online photo-sharing application and social network platform that was acquired by Facebook in 2012.