What is Twitch? How To Make Money on Twitch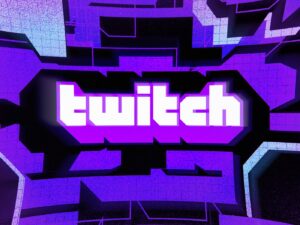 What is Twitch?
Twitch is the world's leading live streaming platform for gamers and the things we love. Watch and chat now with millions of other fans from around the world.
While making money playing video games seems like a dream, this is what many people do on Twitch. I'll show you how it's done. Popular Twitch players get paid from fans who want to watch what they play.
Players broadcast their own videos while gaming, and those who watch them play directly donate money, buy subscriptions, or watch ads.
Understanding Twitch
Twitch users consist of viewers in the audience and the players who post themselves during the game. Streamers can choose to play any game as long as they follow Twitch's rules.
Viewers can only watch, but if you want to stream yourself while playing games, you need to create an account. All of this is free, as Twitch monetizes through ad revenue, subscription revenue, and on-site purchases.
With the account, you will get your video streaming window, a chat room, and your own channel with your own ID. You can set the channel to go offline when you are not playing. You also have the option to save archived games and present them to your followers.
Viewers can search the site for specific games or specific players.
Twitch Statistics
Average 1.38 million viewers at a time.

There are about 4 million streamers per month.

It allows users to watch an average of more than 1 billion hours of streaming content per month.
Obviously, if you want to make big bucks on Twitch, you'll be competing a bit. The site has an average of more than 53,000 live streams at any given time. At peak times a day, there are typically 75,000 concurrent broadcasters. All of these channels make no significant or no money.
Building Audiences – Twitch Monetization
Popular players have the best chance of making money on Twitch. While you can earn some money with a loyal, small audience, you need a big follower to make big bucks.
To be honest, a lot of

Twitch streamers

spend time playing their games for an audience of little or no viewers.

Here are a few things you can do to gain followers on Twitch over time and increase your chances on a big payday:

Watch other players, especially the popular ones, and look for some ideas you can use.

Playing a popular game that people would like to watch.

Being a successful actor, viewers often want techniques on how to improve their game.

Sharing tips, tricks and suggestions to help viewers become better players

.

Practicing to make your comment flashy and informative.

Establishing partnerships with others where you will promote your channel and you will promote their channel.

Trying to be friends with popular Twitch users; maybe he will give you a note on social media or on Twitch, which is priceless.

Regularly engaging with viewers of your stream through voicemails, chat room attendance, private messages or invitations to live game matches.

Make your stream fun and enjoyable by trying to find a niche that will help you stand out from the crowd.

Establish a regular schedule of when you will be streaming that viewers can rely on.
Essentially, building an audience on Twitch follows a few of the same principles to build an audience on social media or YouTube. It is also important to use your social media streams to attract users to your Twitch channel.