What is GamersGate? How Does It Work?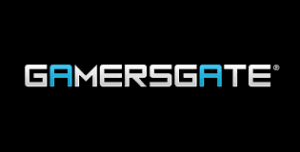 What is GamersGate?
GamersGate (with an s), is a digital distribution platform for PC and Mac games with a catalog available for download of more than 6,000 titles.
GamersGate is one of the world leaders in digital distribution of PC and Mac games.
Its, catalog contains over 6,000 games. GamersGate work directly with the largest publishers: Bethesda Softworks, Rockstar Games, Ubisoft, SEGA, BANDAI NAMCO and many others, offering our customers the best selection of high-profile AAA projects.
However, GamersGate does not ignore small ones. In their catalog you will find a large assortment of good games from independent (or so far independent) developers.
GamersGate also brought with us your favorite loyalty program – Blue Coins, the Mentor formerly known as Game Tutor, the best discounts and a great desire to please you.
Game Tutor
The Game Tutor program is designed to help members with any game issues and reward those who help.
For example, let's say you can't get your game to load or you are struggling on a specific level of a game. You simply go the page, post your question and the first member who responds with the solution is rewarded with Blue Coins which can later be used to purchase games. The person who provides the solution will be rewarded with 500 BLC.
GamersGate's Virtual Currency
If you keep an eye on the offers page, you can also find games that give you lots of bonus coins, too – so if it's between buying it there or on Steam or whatever, you might as well get the extra buck or two off.
 Anyway, if you're going to lurk on a gaming community, you might as well get paid for it.
Pre-order
GamersGate lets you to pre-order a game, and when you do you'll be rewarded with Blue Coins. The standard is 250 BLC, but sometimes there are special offers that include more.
Price guarantee
You will get the difference back in Blue Coins If the pre-ordered game drops in price within 30 days after its release, for more than 5 days.
Blue Coins
To serve the growing community, GamersGate rolled out the industry's most robust loyalty program with the launch of Blue Coins. Blue Coins are earned through various kinds of user activity on the site, but can also be purchased directly with cash.
Users can earn Blue Coins by writing reviews, ranking games, and participating in the Game Tutor program. The Game Tutor program is a mentorship system where users can ask questions to other users regarding difficult levels or other game related questions. The user who provides the solution will then be rewarded with Blue Coins.