The Best Airline in the World. Why Qatar Airways is The Best Airline?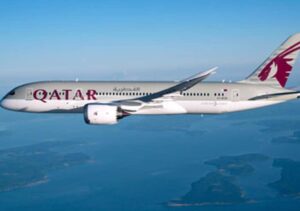 Why Qatar Airways is The Best Airline?
The most important reason why the stereotype of "I need a lot of money to travel" is decreasing day by day is the campaigns of the airline companies. We got used to the campaigns of low budget airline companies and we thank these airlines for taking us to the nearest destinations. But after a little wandering around Europe and its surroundings, people wonder farther.
For the more distant places, there was no such thing as a promotional flight ticket until recently. At this point, Qatar Airlines, the world's best airline company in 2011, 2012 and 2015, came to the rescue of travel enthusiasts!
In this post, I will talk about 10 things I said would be great if you knew about Qatar Airlines.
1.One of the fastest growing airlines in the world
Qatar Airlines, which started its businesses in 1994 with a plane leased from Kuwait Airways in 1993, made its main departure in 1997 under a new management. Qatar Airlines, flying to more than 150 destinations and 6 continents, is the world's fastest growing and youngest airline. This growth of Qatar Airlines brings us together with our dreams, especially as it flies to many destinations in "distant" lands.
2.One of the airlines flying to many destinations in the world with a single transfer
Qatar Airlines is one of the rare airlines that flies to 6 continents. After a comfortable journey of only 4 hours a from Istanbul to Doha, you can fly directly from Doha to many destinations in the world such as Brazil, Australia, India and South Africa.
For example, the longest flight I have ever operated in my life was the Istanbul-Doha-Melbourne flight and my journey was incredibly comfortable and relaxed since I flew with a single transfer.
3.The airline with the longest non-stop flight in the world
Qatar Airlines performed the world's longest non-stop flight with its Boeing 777-200LR aircraft in February 2017. This flight from Doha to Auckland took 16 hours and 10 minutes without a stop. The difference of this plane from other airline companies is hidden in the LR code.
This plane, which means longer range, has additional fuel tanks, lighter landing gear and sloped wing tips. While Auckland is already a dream of many travelers, my advice to those who want to turn this flight into an experience is to follow Qatar Airlines' campaigns.
4.Safest airline company in the world
Qatar Airlines is the first airline company to pass the Operational Safety Audits conducted every two years by IATA (International Air Transport Association) with 100% compliance. Maybe it will relieve people with airplane phobia a little bit?
5.The only airline that offers free accommodation for connecting flights to Doha
Qatar Airlines has launched a unique stopover package called +Qatar for connecting flights to Doha. Within the scope of this campaign, you will get the chance to stay free in Doha. You will not have the cost of airfare and hotel fees for your trip to Doha.
Considering that one of the main items of a travel budget is flight tickets and accommodation, this opportunity cannot be missed. In order to take advantage of this opportunity, all you have to do is buy a flight ticket to a destination in Doha by selecting the "multiple flight" option on the Qatar Airlines website. After receiving the flight confirmation, you can choose your accommodation free of charge via this link. Doha city tour by Qatar Airways and Qatar Tourism Office is also free.
6.In-flight entertainment system ORYX ONE
Especially on long flights there is a concern about how many hours pass in the air. With ORYX ONE, Qatar Airlines' in-flight entertainment system, more than 2000 entertainment options are available.
There are so many options to have a pleasant time when you consider movies, TV shows, new music albums, and games that have just released. For example, when I went to Bali with Qatar Airways, I watched two movies that were newly released and the journey passed in no time.
7.Tastes from the airline cuisine
Before I had a flight with Qatar Airways, for me, plane meal meant dried bread, a meal that I couldn't compare to its taste and either too hot or too cold. But the meals prepared by Qatar Airlines' award-winning chefs are both delicious and offer options according to your eating habits. It offers many options such as diabetic food, vegan meal, gluten-free meal, low lactose meal.
8.Largest seats you can find in the sky
Okay, we may not care much about seat width and legroom in a 1-3 hour journey, but I think a wide seat is indispensable for a comfortable flight on long flights. Also, if you are one of those who can easily sleep on the plane like me, seat comfort may be your priority.
Not to mention Qatar Airways' business and first class seats are already a bed and you can wear pajamas and sleep with a duvet. But the economy class seats are also quite spacious and comfortable.
9.Perfect service
The friendly service of Qatar Airlines starts right on the ground. The workers at the counter are trying to be very helpful in all matters. For example, we had a surplus of luggage and they approached with such understanding that it is really just because of this. 
Also, my favorite thing about the service is that there are stewardess employees from all over the world in the plane. Except for the normal menu, they give you everything you want without making a face or hurt. I haven't encountered a better service yet. If you want to fly by Qatar Airways, Just Click Here!