What is Canva? How Does Canva Work? Designing with Canva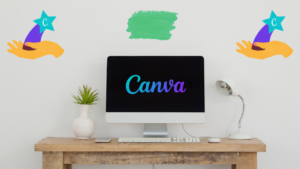 What is Canva? How Does Canva Work?
Canva is a free graphic design platform that allows you to easily create invitations, business cards, flyers, lesson plans, Zoom backgrounds, and other items by utilizing professionally designed templates.
You can even upload your own photos and add them to Canva's templates by dragging them in. It's similar to a free, basic version of Photoshop that doesn't require extensive photo-editing knowledge to use.
Canva has thousands of professionally designed free templates that can be customized with a few clicks using its drag-and-drop interface. Upload your photos to Canva, drag and drop them into the desired template, and save the file to your computer.
Zoom backgrounds, posters, presentations, flyers, cards, infographics, business cards, Instagram posts, resumes, invitations, book covers, menus, newsletters, photo collages, tickets, invoices, recipe cards, and more are among the template categories.
Easy Features of Canva
Canva's beginner-friendly features make photo editing simple, from basic cropping and straightening to adding textures and color correction. You can add a textured background to your photo to add dimension, text to create your own meme, blur your photo, and more.
Canva's Free Video Tutorials
If you're new to graphic design and want to learn about branding or how to incorporate Canva into the virtual classroom, check out their website for free instructional videos.
With so many templates and features available in Canva, it can be difficult to know where to begin. Their design schools are a good place to start because they are filled with free video courses on a wide range of subjects.
There's a "Getting Started with Canva" course that provides a quick overview of everything you can do on the platform, a "Canva for Education" course that teaches teachers how to set up their virtual classroom, and a "Canva Pro" course that highlights Pro. features and tips for using them. Canva Pro is a paid premium version of Canva that includes extra features.
Account Establishment
Canva registration is simple, as it requires only an email address, a Google account, or a Facebook account. When you create an account, you can choose whether you want to use it for free as a teacher, student, or something else. This will personalize the experience and make it easier to find what you're looking for.
How Does Canva Work?
Canva provides a plethora of virtual templates for students to work on a design and make their own changes. This allows students to concentrate on the topic at hand rather than wasting time or energy learning how to use the tool.
Making a poster, for example, will begin with templates on the left, followed by the main image, which you can customize, on the right. When you click this, a toolbar with editing options will appear.(Canva Website)
Canva Price
Canva is free to use both personally and in the classroom. While the free version includes a plethora of tools and features, it is limited in comparison to what is available with a paid Canva Pro or Enterprise account.
Canva Free includes nearly 250,000 templates, 100 design types, hundreds of thousands of photos and graphics, collaboration, and 5GB of cloud storage.
Canva Pro includes all of the free features as well as branding kit upload options, one-click Magic Resize for images, 420,000+ templates, 75 million images, videos, and graphics, design savings for team use, 100GB of cloud storage space, and social media scheduling across seven platforms. The annual fee is $119.99.
Canva Enterprise (Canva for Enterprise) is ideal for organizations with large teams, businesses, franchises, and agencies that require all of Canva Pro's productivity and intelligent design features, as well as advanced controls to collaborate and publish on-brand designs at scale.
In short, you can use Canva's ready-made templates to create images, videos, texts, and other media, or you can create them from scratch. You can create beautiful designs using the materials you have on hand, such as.