How To Buy a Domain Name. Where To Get a Domain Name and Hosting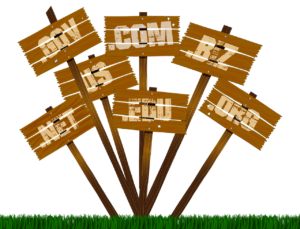 Every website needs a catchy name. In order to get these names, you need to know how to buy a domain. Fortunately, the domain acquisition process has become quite simple today. You have to complete this process before opening a blog or website.
To buy a domain, you must follow the steps below:
Open the domain query tool.

Search by querying your domain name.

Choose the best option available.

Complete your order and domain registration.

Confirm your new domain address.
We will examine each of these steps in depth below and present some tips to make the whole process easier.
Shhh! You can get free domains by choosing one of the annual or longer web hosting plans. This way you can have all the components to open your website!
You can choose one of the following TLDs:
.com

.xyz

.net

.online

.info

.store

.website

.space

.site

.tech
 9 Tips to Keep in Mind Before Buying a Domain
Make sure you do a proper review before buying a domain name. After all, your website name will be the first thing your visitors will see. Here are some information you should keep in mind:
Do your research. You should know your niche and what an average user might want. By mastering popular keywords and search terms, you can find a domain name that will best represent your project.

Choose something catchy and easy to remember. Don't choose a name that is absurdly long or difficult to read. Memorable and short domain names will make it easier for your visitors to remember your site.

If possible, choose the .com extension. For now, .com is in a strong position and is the most widely used extension. Also, this should be your first priority as most users can easily remember it.

Check for trademark or patent violations. Beware of legal situations, for example, do not buy a similar name to popular and well-established brands.

Avoid numbers and dashes. Although you can create different domain names with numbers and dashes, they can sometimes cause more harm than good. For example, people can confuse the numeral zero (0) with the letter (o) or the number two (2) with the text two. For this reason, it may be a good idea to avoid numbers and hyphens.

Check out nearby alternatives. If you already have a domain name in mind, make sure you get all the potential traffic by trying the different variations possible. A good example would be amzon.com, which redirects you to the Amazon website, or fb.com, which redirects directly to Facebook.

Research social media platforms. Once you have a rough idea of ​​the domain name, research on popular social media platforms such as Twitter, YouTube, Instagram or Facebook. Even if you will not be out of business with these platforms in the beginning, you can separate your project's page to prevent someone else from acting before you.

Think for the future. Websites and domain addresses are long-term investments. For this reason, shaping the name is one of the most important points and it is useful to think about the future at this point.

Discuss your ideas. If choosing the right name for your website sounds like the hardest choice in your life, perhaps you need some help. Present your ideas to your friends, family, colleagues. Who knows, maybe the golden advice you are looking for will come across here.
How to Buy a Domain (in 5 steps)
Now that you know how to choose a proper domain name, we can move on to how to buy a domain name.
To get a domain name for your website, you must find an ICANN authorized registration center. Depending on the domain extension you choose, the registration fee can range from $ 0.99 to $ 92.99.
You can see the domain purchase process in detail in the following 5 steps. (Click Here To Get A Domain From HostGator)
Step 1 – Find Domain Lookup Tool
The adventure of getting a domain name starts with checking the availability of the domain name first. HostGator has a perfect domain search tool for just this job.
Step 2 – Search Domain
Now browse the results by entering your desired domain name in the search box. The domain search tool will prepare a page with a list of names you can register.
Step 3 – Buying a Domain
After you find a name you like, click the Add to Cart button. If you are not looking for more variety, complete your order and finish the process by choosing a payment method.
Step 4 – Complete Domain Purchase
As you complete the domain payment, you will be directed to the control panel. Here you will find a setup box to complete the domain name registration.
Make sure you enter correct information in all fields, because they will be registered in the domain ownership database called WHOIS. After submitting your information, the domain registration will be processed and you will only need to take one more step.
Step 5 – Confirm New Domain Address
In the last step of our adventure, you need to confirm your new domain address using the email address you used during registration. Domain setup is usually completed within a few minutes.
If the installation is not completed, you can resend your request from the control panel. You can also purchase hosting from HostGator.
We highly recommend (Hostgator) to buy hosting/domains.
HostGator Pros:
Uptime: HostGator offers an unbeatable uptime guarantee of 99.99%

Features: HostGator offers more features on its shared plans than most hosting providers, including free email marketing software to take your site to the next level

Help and support: HostGator's customer support knowledge base is a searchable treasure trove, and its live chat function is fast and reliable

Money Back Guarantee: Hostgator offer 45-days money back guarantee
HostGator Cons:
HostGator's plans are slightly more expensive than those of other top competitors

HostGator's control panel and site design are a little dated, which makes for a clunky user experience

Price is a little bit high
Conclusion
We have a good experience with HostGator. So we recommend it for you.
Congratulations! Now you know how to buy a domain and how to create an initial registration.