What is Upwork? How Does Upwork Work?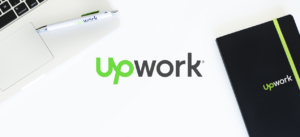 The use of the Internet for different purposes is increasing significantly today. Many people around the world do business online and make money from these businesses every day. 
Earning foreign exchange, working globally, these are not imaginary concepts. If you want to progress on your way to becoming a freelancer, there are many freelance platforms you can browse. Among the many self-employment and platforms available on the Internet, you may have heard of Upwork.
What is Upwork?
Upwork is one of the largest and most popular freelancing websites. Freelancers from anywhere in the world with any skill or expertise can sign up and create a profile that highlights their skills.
Upwork clients are business owners, startups, entrepreneurs and people who need to employ someone for different postal jobs. Upwork enables clients who need help getting a job done, as well as freelancers who need to apply for a job through its platform.
One of the most important features of this platform is to pay attention to your minimum income. On average, Upwork lets you, as a freelancer, set your minimum payout for each hour of work before starting a job on the platform. This will help you get the job you want faster.
How does Upwork work?
Business owners can inform Upwork about their projects. On the other hand, people with different skills around the world will apply for their expertise to related jobs.
Next comes Upwork, combining project owners and businesses with top talent from around the world who are applying for similar jobs. Upwork has hundreds of job opportunities to choose from.
Is there a participation fee to Upwork?
It is free to join Upwork at first. However, if you find a job or hire someone, you will be charged. On average, Upwork charges each freelancer and project owner a service fee.
As a freelancer, you must pay a percentage of your earnings to the platform as a service fee whenever the client pays for any project. The service fee is not fixed and will change over time based on the invoices you make with each customer. This means that over time the service fee you have to pay the website will decrease as you continue to earn more from each customer.
If you go over $500 with a client, the 20% commission for that job drops to 10%. If you have earned $10,000 with a client, the commission for that job is reduced to 5% this time. The more work, the less downtime and payment guarantee. That's why Upwork stands out more than other platforms.
How do I become a member?
It's easy to go to Upwork's own website and create an account with your email address. Next, the Upwork team reviews your profile and approves your account. As soon as your account is approved, you can receive a job offer and spend your connect (right to apply for a job at Upwork) for any job you want.
Upwork may hold or disapprove your profile for some areas due to busy schedules. Generally, this problem is not encountered when the profile information is completed completely.
However, in the opposite scenario, you can reach the Upwork Support team by e-mail. They have a support team that provides quick turnaround.
Fill out your profile completely and accurately, reliability is the golden rule for the Upwork platform.
In sum many companies today find it profitable to hire freelancers through online platforms. There are many freelancers and remote workers on the Upwork platform that enable businesses to hire the best fit and on the other hand freelancers get the best job based on their skills.