What is Life Coaching? How To Earn Money as a Life Coach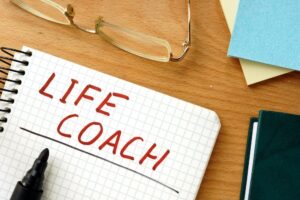 What is Life Coaching?
Life coaching is the process of helping people identify and achieve personal goals through developing skills and attitudes that lead to self-empowerment.
If you like to communicate with people and find solutions to their problems, you are exactly where you are looking for!
The coaching profession continues to increase its existence day by day as a profession that exists all over the world and makes a lot of money.
Earning high incomes, having prestige, gaining status and respect in the society is the best part of the coaching profession. This $2 billion industry is growing rapidly.
Book your place in this global industry with a good education. Get your share of this big cake! All you need is a willingness to work hard, read, and a desire to truly help people.
Making Money as a Life Coach
Now all you have to do is to find some customers. Here's how to find your first life coaching clients and start making money.
Make a Website
As with most businesses, having a website is important. You need a platform where potential customers can read about you and your services.
Tell Your Company
Tell everyone you're in business! Reach out to your friends, family and colleagues and ask if they know anyone who could use your services. You can also offer free coaching to potential clients to sweeten the offer.
Create Content About Your Topic
You need to produce useful content in your chosen field. Choose the medium you feel most comfortable with (blog, podcast, video, etc.) and start creating.
Your content will help customers decide whether to hire you. "If you offer great content, the right people will come to you if they think it's appropriate," Altman explains.
This is how Kaiser found his first clients: "They read my articles and wanted to work with me. Even today I don't chase customers, I believe in the power of attraction marketing."
Be Active on Social Media
Social media is a great place to connect with potential clients and other coaches. Build your communities on Facebook, Twitter, and LinkedIn, and be sure to highlight your services on your profile.
Go Beyond One-on-One Coaching
Going beyond one-on-one coaching is a smart way to increase your income – so once you feel comfortable with your new coaching career, it may be time to step up your game.
In the first place, you should have a very comprehensive interview to get to know the person in front of you. Because the interviews or sessions you will hold from now on will be shaped as a result of the impressions you get in the first meeting. E.g; What expectations do they have from you?
What area of their life are they dissatisfied with? What goals do they want to achieve? You should look for answers to questions such as, and examine them meticulously in order to help your customer in the best way possible.
In addition, you should prepare lists for each of your customers, note down their expectations, lifestyles, criteria such as what they want to do, analyze them, and think about each of your customers.
Or, when you put it like that, did you think of making money by doing life coaching? But since you love helping people anyway, I think you won't see all this as a burden on yourself.
If you see all this as a problem before starting work, you should reconsider how life coaching suits you.
This is not about giving two pieces of advice and getting thousands of dollars as you can see on the screens. If you set helping the other person as your primary duty, the rest will happen automatically. In other words, as long as you do your job well, you can be sure that you will earn both financially and morally.