What is Udemy and How It Works? How To Become an Instructor on Udemy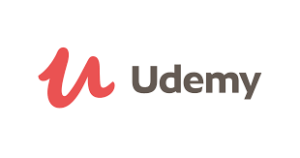 What is Udemy? How Does Udemy Work?
We will talk about the "Udemy" Education Platform whose name we heard everywhere recently.
Udemy is a truly unique global marketplace for teaching and learning, enabling students around the world to get the best education around the world. Here, independent instructors offer their own offline training. Every teacher or educator can offer his / her own course for paid or free of charge to students.
As of today, Udemy has over 30 million students speaking 50 different languages, over 100 thousand courses and 42 thousand educators.
Here, there are also a wide variety of trainings in various categories. You can find all kinds of training from mathematics to web design, from baking to AutoCAD drawing program. You can be a teacher on Udemy, student too, it's up to you. The important thing is to find the subject in which you are talented and knowledgeable.
Udemy for instructors
Anyone who thinks they are an expert on any subject can become an instructor on Udemy. You prepare your videos and upload them to Udemy in the light of certain rules on the subject you are an expert in, your education is listed on Udemy and presented to students after it passes the inspection and control.
After watching your education, every student who needs and buys gives a grade of 5 to the trainer and comments. These given scores guide those who want to take this training later.
You have the initiative in determining the price of your course, or you can offer it for free. For example, you can set a fee of 300 USD for a course in which you put a lot of effort, videos for months and prepared many educational materials (pdfs, images, questions, tests, etc.).
You get a certain part of this fee (97%). If many students have purchased your education and your score is quite high, you appear in the "Bestseller" section. In addition, if Udemy advertises your training in other media, your share of that training may decrease a little more. Udemy advertises tutorials with very good scores.
You can create discount coupons for your paid courses. Many educators distribute discount coupons at the beginning of the year or on holidays, these discount coupons enable that trainer to both sell more and announce his name more.
Udemy is a good source of income for those with talent and knowledge, if the course you are preparing is not a very popular field, it may not be enough to support your home, but it may be a good side income.
If you want to be an instructor on Udemy, you can CLICK HERE!
What approval do I need to get started? How to become an instructor on Udemy
No approval is needed to get started. You can easily start creating your course . Please note, in order to create paid courses, you'll need an active PayPal or Payoneer account.
Do I have to pay any fees in order to become an instructor?
There is no fee to be an instructor on Udemy. Instructors are paid according to a revenue share model outlined here. When a student buys your course on our marketplace, revenue is shared between you and Udemy, according to our revenue share model.
CLICK HERE TO BECOME AN INSTRUCTOR ON UDEMY!
Udemy for students
You don't need to be enrolled in any school to take advantage of Udemy courses, just want to learn about that topic. A housewife can take the course she wants, or a business man. A university student studying Mechanical Engineering can take any cad program course required for him.
For example, I would like to take a training (course) on healthy eating. I searched from the Udemy homepage or saw the courses listed in the topic I determined by entering the relevant category.
First of all, what is in the content of the course, how many videos it consists of, how many minutes it takes in total, and how many people have bought this course before me. You can also read what you will learn in this course, what you need to take this course, and the explanations for this course, if any.
Who is the next educator? I can see the tutorial introducing himself. How many years an expert on this subject, what has he done so far, etc. i can control Then I can read the scores and comments given by the students who bought this training. 150 people bought the training, 100 people commented and scored.
The instructor's grade is 4.8 out of 5, but if the scores of other courses on the same subject are 3.5 – 4.2 and 4.4, I prefer the course with a higher score, that is, 4.8. At the same time, everyone can watch the first 2-3 videos of all courses, so it gives you the opportunity to have a prediction before buying.
CLICK HERE to get the best courses on Udemy.
What Is The Difference From YouTube Or Other Free Platforms?
The biggest difference is that this platform is more serious and most of the educators are genuinely interested in you. You can ask questions to the educator wherever you want, you can answer your questions from other students who purchase the course, and of course you can answer the questions of others.
If you are not satisfied with the answer, you can ask questions again and again in the same place. So you can interact. Also, many courses have downloadable documents / resources. They offer advice websites or services.