What is Steam? How To Use Steam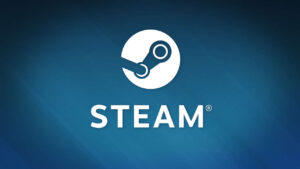 What is Steam?
Console players tend to rent and play original games with memberships such as PlayStation Network (PSN) and XBOX Live Gold, while PC gamers may be more prone to piracy. Since PC games used to be just boxed products in stores, it could take time for physical hardware to spread to large locations. A new game platform was designed by Valve Corporation (the company that made the game Half Life), which saw the need here.
What does it do?
Steam; It is a digital distribution, digital rights management, multiplayer and communications platform designed by Valve Corporation. We can also define Steam as the largest game provider that offers an infrastructure for MultiPlayer and Co-Op games, where you can review and purchase games for the PC platform.
Steam is used for the wide distribution of games and the complete distribution of multimedia related to them over the internet. Many games, add-on packages and programs related to games are sold through Steam and can thus be downloaded directly to the computer online. In addition, Steam differs from its counterparts with its position in the system tray and taskbar, which provides performance in terms of usage.
Many game companies (game production and distribution companies) offer their games for sale on this platform in order to reduce pirate sales and reach more players, and also offer promotional videos and pre-purchase orders from here. The effective use of digital distribution channels of giant game studios was only possible after 2003, with Steam coming to life.
How to use Steam
It is free to subscribe to Steam. Among the games divided into categories, there are games that you can access for free in the Free to Play section. Continuous campaigns, bulk discounts and free weekend game content on Steam increase the interest in this platform. Thanks to the fact that approximately 2 – 3 million players are online during the day, it enables you to make new friends easily, and also allows you to play games and chat with these people.
There is also an option to gift a friend when purchasing a game on Steam. Thus, by purchasing a game, you can send a game that has the option to gift to your friend as a gift. You do not want to buy the game for now, but if you want to buy them in the future, you can add them to your wish list and easily access this list at any time.
Steam In-Game Menu
The Steam application is located in the system tray as a shortcut and when you enter the games, it shows the shortcut keys that you can switch between the application and the game at the game opening. As a result of these transitions, you can have options such as viewing information about the game, inviting your friends to the game, seeing in-game achievement points and taking in-game screenshots.
Steam; It supports Windows and Mac platforms, as well as access to games such as Portal 2 and console platforms such as PSN via Steam account.