What is Alipay? How Does Alipay Payment System Work?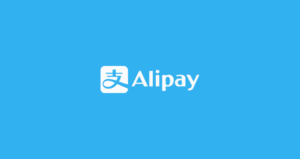 Alipay Payment System Integration
Alipay is a third party mobile and online payment system with nearly 1 billion users worldwide. With Alipay, the application generally used by AliExpress users, it is possible to make payments easily without the need for credit card information for each payment.
What is Alipay?
Alipay was founded in February 2004 by Alibaba Group and Alibaba founder Jack Ma. Alibay is a mobile and online payment system. Alipay, the world's number one mobile payment service provider, is also known as the world's second largest payment center company. Alipay is similar to Bkmexpres and masterpass payment systems in our country. Alipay works with more than 65 financial institutions, including Visa and Mastercard. Alipay is used through the Ali Wallet application and can be easily paid. 
Alipay payment system is the most popular online payment system established by the Alibaba Group, with 400 million users based in China. With Alipay, credit card payments, water, electricity, internet and natural gas fees can be paid. In addition, payments such as flight tickets and tuition fees can be made with Alipay. In this context, Alipay has the largest market share in China.
In order to bring your products to the Chinese market and sell in China, it is necessary to use resources specific to that country. For example; You need to know systems like Baidu for search engine, WeChat and QQ to communicate, and systems like Alipay and WeChat Pay to pay.
What is Alipay Service Fee?
If the monthly transfer value is less than RMB500, this service is free for unverified Alipay users. If the monthly transfer value is more than RMB500, Alipay will collect 1% of each payment. For example; monthly transfer value RMB900 Alipay will charge 1% x 400 = 4RMB. For personal transfer fee, maximum 40RMB is minimum 1RMB.
How to Fund an Alipay Account
First of all, it is necessary to open an account in Chinese Banks. For example; Like the Industrial and Commercial Bank of China, Ziraat Bank of China, then you need to enable the e-banking function on this bank account or debit card, as well as there are other options to deposit money into the Alipay account. These are; Payment by credit card, prepaid card, mobile and phone. Remember that you can only withdraw money from Chinese bank accounts when payment is received from Alipay.
How to Use Alipay
You register your credit card information in the Alipay system. Then you set the password. That's the whole process. After this application, you can shop through this system without the need to enter card information for your AliExpress purchases. In this way, your shopping is completed without putting your card information at risk. While you are doing your shopping, you choose Alipay on the payment screen and enter your password.
The payment system widely used by AliExpress users opens the doors of safe shopping to you. It does not charge you any fees while performing these transactions. This payment system in which e-commerce site is not located in Turkey. You can only use this system on the AliExpress site.