How To Start a Business and Open a Company in USA For Non-Citizens? Registering Company Online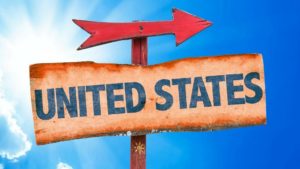 How To Start a Business and Open a Company in USA
A non-resident even more steps to go through than a US resident. There are more income tax issues for non-residents who want to take their income out of the US. Obtaining an appropriate US work visa and opening a bank account are also problems. Each of these topics is very complicated.
Have you ever thought of doing business in the United States of America, but held back because you are not a citizen. You will be happy to learn that it is possible to start a business in America, even if you are not a citizen. The guide below will let you in on some crucial points non-citizens need to know about starting and starting a business in the United States of America.
Our guideline for opening a company in the United States covers the benefits of being an American business owner and a list of simple steps you need to take to get started. We also provide solutions to the most common problems that may arise to help you build your experience as easy as possible.
Types of Businesses US Non-Citizens can Open
In regards to foreign businesses, non-citizens have permission to open two types of businesses in America:
Corporation 
Limited Liability Company (LLC)
The businesses can be used for anything legal whether you want to sell goods or services.  If you will do your business individually or online ( Online Trade, Drop shipping, Amazon FBA etc)  you should open a LLC. If you will manage your company by yourself you can choose Single member LLC. If you want to be a big company or do your business physically then choose another one.
Register the Business and Open a Company
FIVE BASIC STEPS TO START AN LLC:
Select a State: If you are selling physical products to a specific location, you may want to start your business in this situation. If you are often doing business in your own country, you may wish to open your LLC in a state with favorable conditions for foreign property owners, such as Delaware, Wyoming or Nevada.
Name Your LLC: Choose your company name.
Choose a Registered Agent: If you are not physically present in the United States to obtain important legal documents, you will need a registered agent. A registered representative in the form of a post receives these documents by post and communicates them to you in your own country (or elsewhere in the United States).
File Your Articles of Organization: Company registration documents. After you prepare and file these documents, LLC is ready to start your business!
Obtaining an EIN: Whether you're in the US or not, you probably need an EIN to run your business, because it allows you to open bank accounts, pay taxes, and hire employees. There is a simple application process that is the same wherever you are.
Recommended: Delaware Registered Agent
Have a professional service form an LLC for you:
CLICK HERE TO REGISTER YOUR COMPANY REMOTELY WITHOUT GOING TO THE USA