How To Get Virtual US Address For Online Trade and Amazon Drop Shipping? Virtual Business Address For LLC
Are You Looking For Getting a Virtual US Address?
If so, You're in the Right Place! 
In many cases, everyone needs a US Address for small businesses or personal use, but since most of you live outside the US, you can't get a real US address for both business and personal use, but it's now easier to get a virtual US address, so you can use it for PayPal, Amazon, Bank , Online Trade, Personal Use and so on.  You can even use these addresses for Company Registration.
You have probably visited many websites until you come to our website. And many sites recommend many websites or companies that provide virtual US addresses. However, most of them are unreliable and you want to make sure you work with a company or site that provides the best service. And you don't want to face any problems in the future.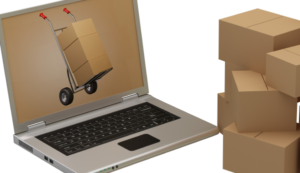 In this article, we will show you how to get  Virtual US Addresses, which you will use like a real physical address. These addresses are actual addresses, not P.O box. You will be able to access a US virtual address instantly with a website we will share with you.
And the price was also very reasonable. You can get a virtual US address for only 15-25 USD monthly fee!
How To Get Virtual US Address
What Does This Web Site Provide?
Virtual American Address Available for Personal Use, Amazon, Online Businesses such as LLC and More!
How Does it Work?
First you buy a virtual American address (Click Here to Get a Virtual USA Address)
Fill out the 1583 USPS Form to be presented to you and receive Notary approval online (usually takes 5-10 minutes). You will have to pay 25-75 USD to the Online Notary one-time.
You are re-adding your form to the website. They will verify your account on the same day,
And you can use your address.
(Click Here To Get Your Virtual US Address)
Thank you for reading our article!