How To Make CV Online. Where to Make a Resume For Job. Best Resume Templates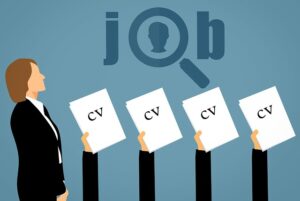 In this article you will learn how to make a CV online. All you need to do is to relax and watch as we take you through this post.
Online CV Preparation tool
Having a good CV is the first step in the recruitment process. Therefore, it is very important to know more about the resume. The resume, which functions as a kind of ticket in the recruitment process, means a document that reveals the personal information, work power and abilities of the person. So, what are the secrets of preparing an effective resume when preparing such an important document for career planning?
Sentences Are Very Important in Resume
While preparing your CV, care should be taken to make short sentences. Otherwise, the interest of the person reading the resume will quickly dissipate. However, the information in the resume should be descriptive. You should avoid providing incomplete or excessive information as it will cause false recognition by the employer. Especially new graduates should take care to prepare their resumes in a way that does not exceed one page.
You Must Have A Cover Page
Adding a cover page to the resume will create a more organized look. It is also extremely important that the cover page looks clean and neat. On the cover page, you must clearly state which job and position you are applying for.
How to Choose a Photo for Resume?
The photo in the resume makes the first impression for the employer. For this reason, photographs suitable for business life should be selected. Photos used on social media will not be suitable for a resume. It is better to use a photo of your face or passport size photo. It is also important that your photo is up to date.
Mail Address Must Be Correct
Your e-mail address on your resume should consist of your name and surname. E-mail addresses consisting of meaningless and foreign words will cause you to create a negative impression.
Attention to Spelling Rules and Punctuation Marks
It is extremely difficult to read a resume from beginning to end for companies that review many applications during the day. For this reason, those who manage the recruitment process pay more attention to some of the elimination points. Spelling rules and punctuation are some of them. Resumes that are not written in the correct language will be easily eliminated. For the employer, paying attention to the language in your resume means that you will also take care of your work.
How Should be the Experiences and Skills Section in the CV?
It is very important to be honest about your abilities and experience. Writing down talents that you don't quite have on your resume will cause you trouble in the future. When you are hired, you may be expected to do work related to the skills in your resume. In order to avoid such a situation, you should try to stand out with your confident abilities.
The part where the experiences take place is the most important part of the resume. The information in your CV must be correct. If you are a person with work experience, you should mention the institutions and positions you have worked before, as well as your success in these jobs. You may have managed a project and succeeded. It will be effective if you include this information in your CV.
If you are a recent graduate and do not have work experience, you should give more weight to the department where your education information is included. In this section, you can talk about your achievements in your education life and include the activities you attended. If you have completed the section you have studied with a degree, it is useful to state this in your resume. If you have internship experience related to the position you applied for, you can also talk about your experience during your internship.
Pay Attention To Your Social Media Profile
Recently, employers have started to examine the social media accounts as well as the resumes of the applicants. Therefore, We recommend that you should avoid giving detailed information about your private life on your social media account. You can also turn your social media profile into an advantage for your career. Mentioning your interests in the business world from the activities you participated in in your account will make you stand out.
In this article you knew how to make  a good resume. Thank you for reading!