How To Make A Profit Buying & Selling Websites. Earn Money From Home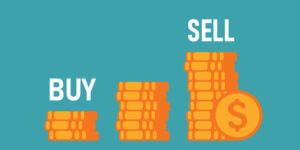 How To Make A Profit Buying & Selling Websites
Making money by buying and selling websites has become a popular business in recent years. There are also those who do this job more professionally under the name of Webmaster. It is possible to sell the site by buying and selling a domain name or after dealing with the site for a while after buying the domain. There are forums and social media platforms where this work is done.
We continue to examine the jobs that make money for students with the title of how we can earn money by selling a website. This business, which has been popular in recent years, continues to grow and gain more every day. There are people who do this job more professionally with the name Webmaster.
Of course, you can buy and sell sites through Webmaster platforms in an amateur way. Doing this job once or several times a month will earn you good income. Of course, making money by buying and selling websites is a job that requires time and experience like other jobs. Thinking about earning money right away can be a bit of a challenge.
If you ask how much we earn, depending on what prices do, let's answer as follows. This is entirely up to you and the market. If we take into account that the minimum domain fees vary between 8-9 dollars, your site sector, content etc. pricing issue will also be effective.
Design
The most important point of attention of a website and unfortunately, especially in our country, is its design. For this reason, you should pay utmost attention to the design of the site you have just bought or during the installation phase.
Many sites continue to operate their sites by making a background with low-resolution second-class photos or images just to close them for cheap, and with zero care and attention, almost spoiling people's eyesight.
This is a very wrong economic restriction. It is like opening a barber shop and buying few seats so that there is no expense. If you want people to spend hours on your website, you'll need non-glaring funds, images, and writing styles. If you have a tiring site, this is an aesthetic and physical problem in the first place. Now you might ask:
"Who would go to a site just because its design is beautiful?" This question does not get us anywhere. The correct question and sentence should be the following. "Who would want to spend time on a site that is badly designed and tiring?" For this reason, as we pay attention to the whitewashing of our houses, we should pay utmost attention to the backgrounds and designs of our sites.
Credibilty
You should create an environment where you can work with people who are competent or competent on the site. On the Internet, be it news sites or essence sharing sites, it is full of fake, false, and invalid information.
Sites where false news are made lose their credibility instantly when they are detected. Would you ever visit the website where you bought false and wrong from the world and the country?
Or another misfortune that we often encounter on general culture sites. If you do not want to be one of these sites, you should always develop yourself and then your site with live research and then put it up for sale.
Finally, it should be noted that it is versatile work. You should enrich the content of your site with articles, texts, images and videos. A site consisting only of text or images will be dry and boring wherever you look. In order to avoid dryness and boring, you should use and spread plenty of content and abundant methods with fast links.
In the digital age where people adore speed and innovation, you should keep your site always and energetic with your versatile work to catch people.
Otherwise, you cannot sell your site. As you cannot sell, you yourself will not get bored and enter that site after a certain period of time. There are thousands of empty websites in the Internet database left by their owners.