What Exactly is Book Bolt? How Does It Work? Create No Content Books For Selling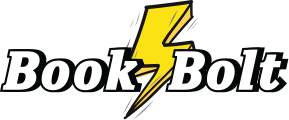 This article will teach you about Book Bolt.
Book Bolt is the most popular KDP software for research, keywords, design, and more! Please read carefully to gain a better understanding…..
Book Bolt enables us to find book ideas, keywords for our books, and create our own books. To be honest, this is fantastic software for us. Because we can search through many books to find the best ones to sell and profit from using Book Bolt.
How Does Book Bolt Work?
Book Bolt finds best-selling low-content books based on any keyword or author! It will allow you to view the sales order on a single page without having to click and add the products to favorites to be downloaded and edited later.
As previously stated, you can use the Book Bolt to find book ideas, more keywords for your books, and so on.
You can use Book Bolt to do the following:
Generating book ideas for sale

Obtaining a large number of sellers and his books

Adding books you find to your "Favorites" list

Identifying additional and relevant keywords

Obtaining book interiors

Designing your book cover

Much More!
Pricing for Book Bolt
Book Bolt offers two plans: Basic and Pro. The basic plan costs $9.99 per month, while the Pro plan costs $19.99. Book Bolt also provides a three-day free trial. It's also good for you.
The "Puzzle Creation Software" (Puzzlewiz) feature is available in the Pro plan. With this feature, you can create game-based books such as Hangman, Sudoku, Word Search, Nurikabe, and so on.
Book Bolt allows you to create your own books ( No Content Books)
You can use Book Bolt to create your own book even if you have no prior experience. You don't need to be a writer to do this. You can sell "no content books" such as journals, log books, diaries, and other similar items!
You can create your book cover using either the Book Bolt software or Canva. Then, upload your Canva design to Book Bolt and make changes. You can also download ready-made Book Bolt interiors in pdf format.
The final step is to combine the book cover and interiors. Congratulations! You are now ready to publish your book on Amazon KDP.
You can upload and sell your own books on Amazon KDP or other book marketplaces like Lulu, BookTango, and others.
You can visit the Book Bolt website by clicking here!