How To Open a Store and Selling on AliExpress. How To Become a Seller on AliExpress?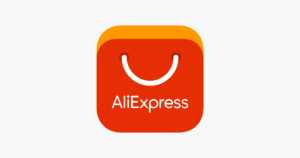 AliExpress is one of the world's largest online marketplaces.
The platform, which attracts millions of visitors every day, is also an exciting sales place for entrepreneurs… However, this also means a great competitive environment and an area where sellers need to constantly improve themselves.
Opening a Store on AliExpress
Thanks to the dropshipping system, you can directly contact the manufacturer for the product you want to sell and sell as if it is your own product and earn money on this product. So, what steps do you need to take to sell on AliExpress?
It is completely free to register and open a membership on the AliExpress platform. However, in order to become a seller on the AliExpress platform, you need to own a company. When you become a member, you must specify in which country you do business in the first step.
After entering your e-mail address and setting your password, you must confirm your e-mail address. In the next step, you need to choose your company type and upload the required documents. These documents are:
Tax identification number

Company information

Information of the Legal Representatives of the Company, Signature Circular
After you save the necessary information in the system, your application will be evaluated. AliExpress officials will review your application and return to the e-mail address you registered on the platform within approximately 2 days.
What are AliExpress's Commission Rates?
Like all other Marketplace platforms, AliExpress receives a commission. The commissions received form the basis of the company's earnings. A commission of between 5% and 8% is taken from all sales you make on AliExpress.
If you want to make money with drop shipping, you need to consider the commission rates you will give. Looking at the industry average, AliExpress's commission rates are much lower. You can make more sales by taking advantage of this advantage.
How to Add Products in Alibaba Group?
The most important issue in e-commerce sales is to photograph products and promote your brand. It is important that the name of your store on AliExpress is memorable and reminds you of your product scale, or you can choose your store name that you already use on social media. You can sell original, unused, packaged or custom made items on AliExpress.
Women's and men's clothing, mother and baby products, holiday products, garden supplies, jewelry, accessories, electronic goods such as mobile phones, computers, and sports products are among the most preferred and sold products on Aliexpress.
As with many e-commerce platforms, the sale of firearms, drugs, dangerous chemicals and tobacco products is prohibited on AliExpress. If you are wondering which products you can sell on AliExpress, you can find the detailed list on the official website of Alibaba.
How to sell on AliExpress?
After you create your own store on AliExpress, you need to determine your sales method. If you want to start selling products with low capital, Dropshipping is the best method for you.
In Dropshipping, you can sell the product you bought from another store during the discount period, through your own store, without stocking up. For the dropshipping method, you can progress and make profitable sales by determining the best-selling products on AliExpress.
In the dropshipping sales method, you can buy a product from the seller on the AliExpress e-commerce site, send it directly from the seller's warehouse to the buyer's address, and you will skip the shipping and storage stages in the most practical way. If you are going to dropshipping, you may need to get permission for the images you will receive.
If you are thinking about how to do shipping and logistics on AliExpress as the last step, we recommend you to follow the directions on the AliExpress website.
Because Alibaba Group does not accept responsibility for the methods you follow outside of AliExpress in case you experience a problem with a cargo company or logistics company that you do not know while shopping through different countries.